Search Engine Optimization
Agency
Please find below contact details
and contact us today!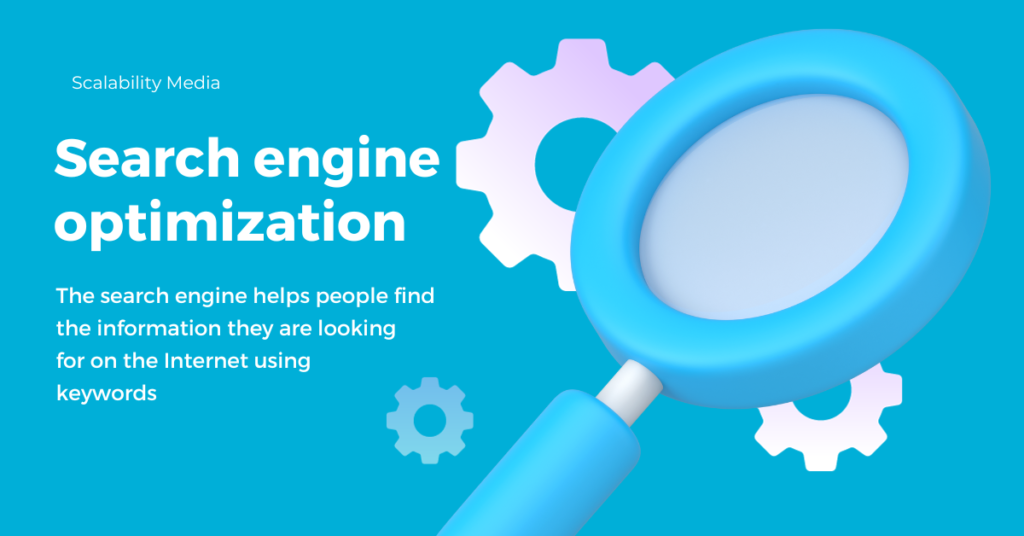 Scalability Media is the top Search Engine Optimization Agency that provides comprehensive Search Engine Marketing Results. Enhance your online presence and drive organic traffic with our expert SEO services. We'll optimize your website for relevant keywords, improve its structure, and build high-quality backlinks. Partner with us to achieve sustainable SEO success.
Unlock a

2x

Monthly Revenue Surge with Our Unique SEO-Infused Strategy for Rapid Growth.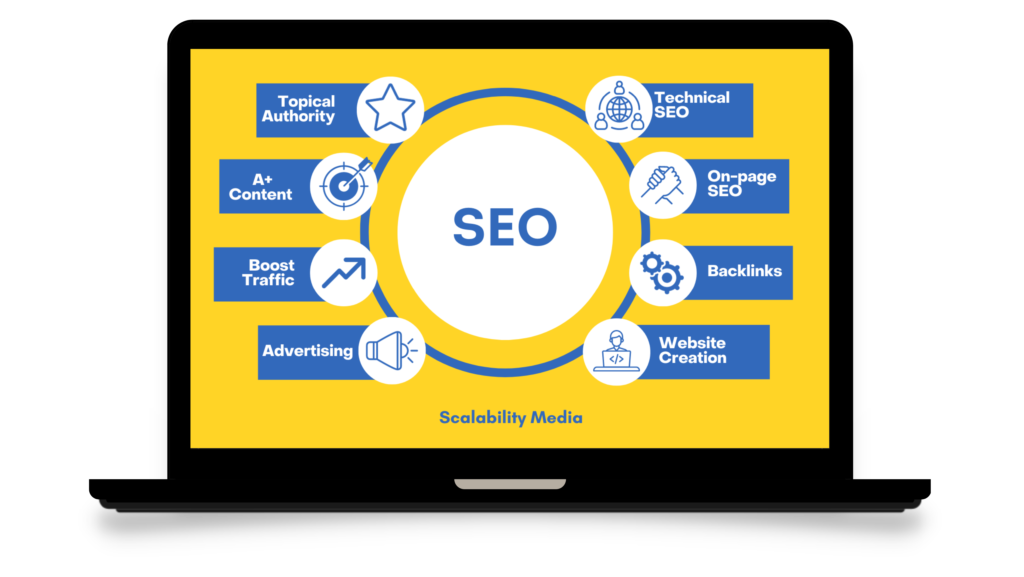 Our Comprehensive SEO Solutions
Key Benefits of the Service
Search engine optimization (SEO) is the process of improving the ranking of a website on search engines. This is done by optimizing the website's content and structure to make it more relevant to the search terms that people are using. There are many benefits to SEO, including: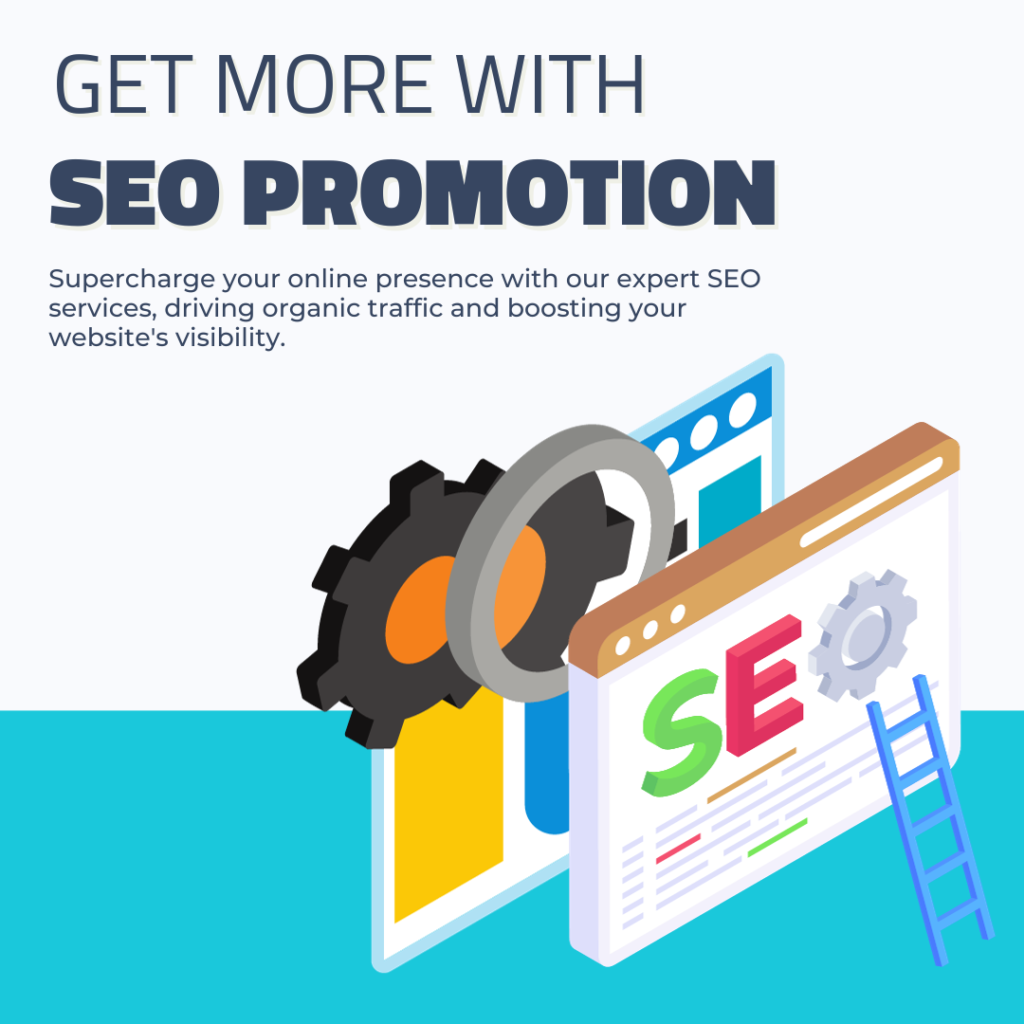 SEO stands for search engine optimization. It is the process of improving your website's ranking on search engines, like Google. When your website ranks higher in search results, it will be seen by more people and you will receive more organic traffic. This can lead to increased brand awareness, more leads and sales, and a higher return on investment (ROI).
The cost of SEO can vary depending on the size and complexity of your website, your industry, and your goals. However, you can expect to pay anywhere from a few hundred dollars to several thousand dollars per month for SEO services.
SEO is a long-term investment, so it will take some time to see results. However, you can expect to start seeing some positive results within 3-6 months of starting your SEO campaign. The most significant results will typically be seen after 12-18 months.
Request Free Consultation
Revolutionize Your

Digital

Impact!
Transform your online presence today – let's connect, captivate, and conquer together!